meet your professional home organizer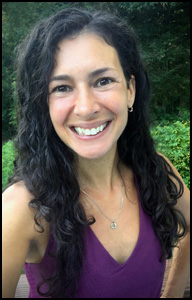 My name is Lisa and I'm a friendly and professional home organizer. I listen carefully to your values, goals, and priorities, and design solutions which help you feel more calm, clear, and productive at home – so you can live the life you truly want to.
Many people who contact me about home organizing services in the Asheville area are already experiencing demanding lifestyles. And sometimes there's even the added stress of a temporary life transition such as moving into a new home, downsizing to a smaller home, changing careers, changing family dynamics, recovering from physical or emotional health challenges, or the loss or separation from loved ones. I understand that these changes can feel overwhelming –– and as your patient and trusted teammate, I'll help you stay focused on your vision of creating more efficient, more attractive, and more enjoyable spaces that help support and prioritize your well-being in this current chapter of your life.
We'll create noticeable improvements and manageable systems during our very first session, and build upon our progress during continued sessions. I have years of experience gently guiding people through the collaborative process of organizing and I can help you too.
Let's talk and discover how we can best work together,


founder and professional home organizer
Get Organized Asheville
---